Take advantage of our limited time offer. Enter promo code HOLIDAY25 to save up to 25%.
See offer details
.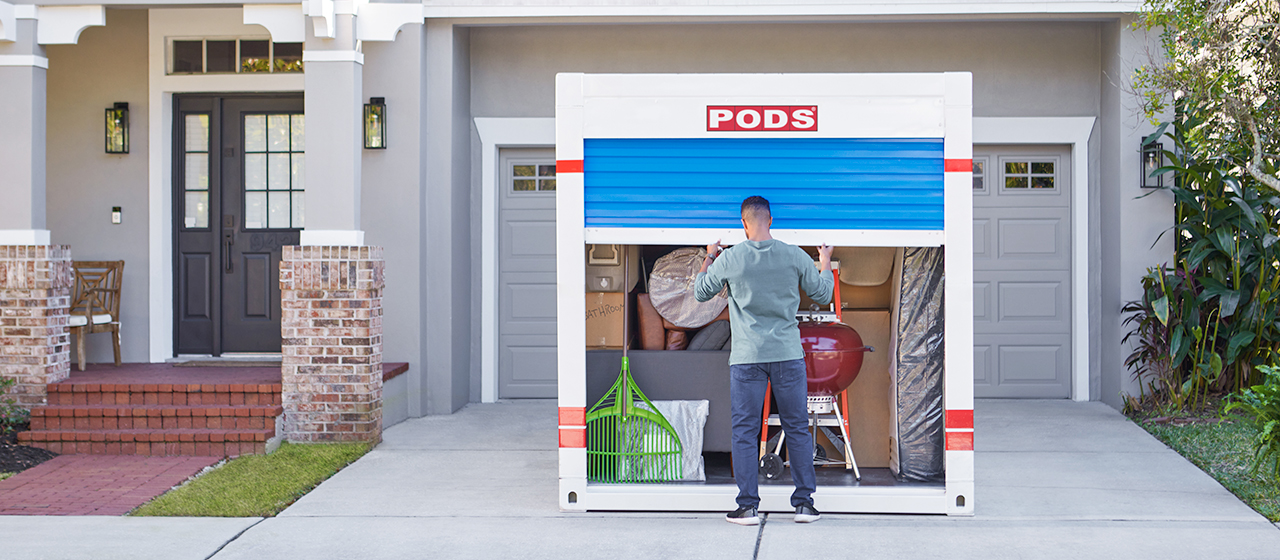 About PODS
Our Beginnings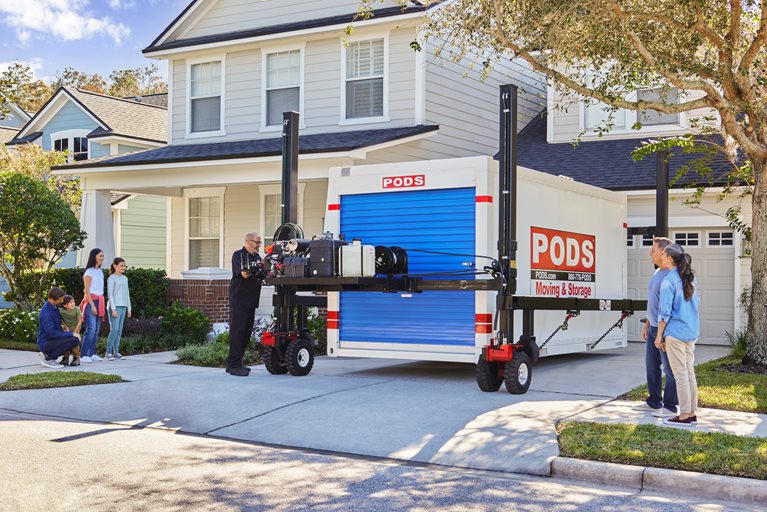 PODS, known initially as Portable on Demand Storage, changed the moving and storage industry in 1998. We pioneered the concept of portable storage containers, allowing our customers to conveniently store and access their belongings right in their driveway. We also introduced the world to PODZILLA®, our revolutionary hydraulic system, which enables our certified drivers to maneuver containers on and off our trucks while keeping customers' belongings level.
PODS was founded in Tampa Bay, Florida, and has since expanded to over 46 states. We are committed to providing our customers with the best possible moving and storage experience, and we are proud to be a leader in the industry with +25 years of experience, + 6 Million Moves, and over 50 awards in 2023.
Fast Facts@Model.Title.HeadingType>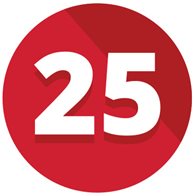 25 years
In business
3,000+ associates
across the U.S. and Canada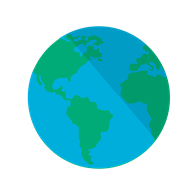 International services
in Canada, Australia, and the United Kingdom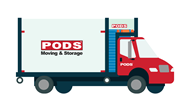 6+ million moves
including 1.5+ million long-distance moves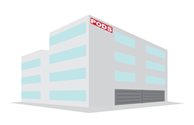 240+ Storage Center locations
servicing 46 states and 6 provinces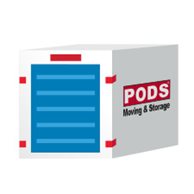 Multiple container sizes
8-foot, 12-foot, and 16-foot
PODS Today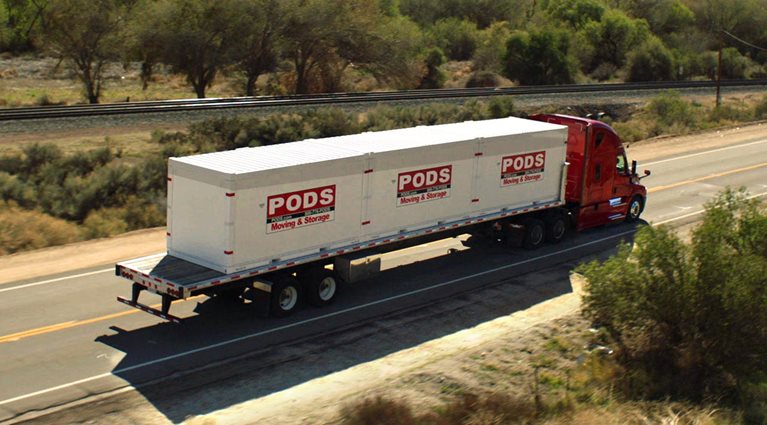 As an industry leader in moving and storage, PODS offers personalized solutions tailored to customers' unique needs, specifically those planning long-distance moves. We provide a level of flexibility and control that other moving methods lack, including built-in storage, adjustable scheduling, and the ability to load and unload belongings on your own time. Additionally, we provide a comprehensive moving experience, including multiple
container sizes
,
PODS City Service
,
packing supplies
, connection to trusted local
labor providers
, and even
car shipping
.
Vision, Mission, Values@Model.Title.HeadingType>

Vision
Solving for how you move, store and so much more

Mission
Support and flexibility for all the ways life moves

Values
We work as a team
We care
We find a way
Our Leadership Team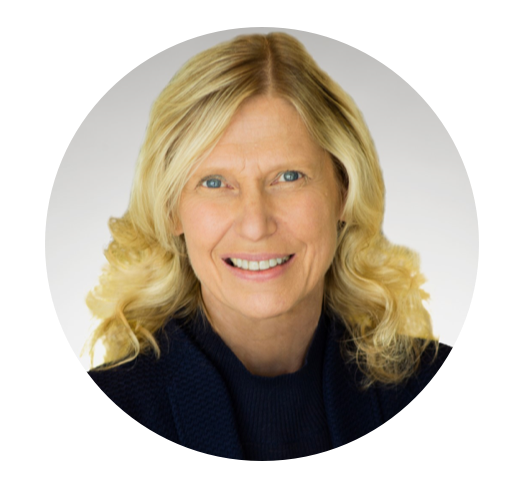 Kathy Marinello: President and Chief Executive Officer
Kathy Marinello is a results-oriented leader with experience across a range of industries. She has more than two decades of experience and an accomplished track record. Before joining PODS, Kathy served as President and CEO of Hertz Global Holdings, overseeing $10 billion in revenue. She directed growth over a three-year span by $1 billion and tripled margin and market cap. Throughout her career, she's coached world-class leadership teams at P&G, Walmart, Verizon, and GE, all of whom delivered consistently strong performance.
Opal Perry: Chief Strategy and Digital Transformation Officer
Opal is an accomplished leader in shaping business strategy and revitalizing organizational assets to create new business models and growth. She joined PODS in September 2021 as Chief Strategy and Digital Transformation Officer. She has responsibility for PODS' digital growth initiatives as well as PODS' customer-facing digital technologies and PODS' Commercial line of business. Opal has over 25 years of experience in technology and digital business. Prior to joining PODS she served for 3 years as the Chief Information Officer for the Hertz Corporation. From 2011 until 2018 she served in various executive roles at Allstate Insurance. Opal holds a bachelor's degree in computer engineering and engineering and public policy from Carnegie Mellon University and MBAs from the University of California Haas School of Business and Columbia Business School. She is a veteran of the United States Air Force.
Bob Fowler: Chief Information Officer
Bob brings more than 20 years of technical and strategic IT experience to his role at PODS. He has been the CIO of Estes Express, where he led transformational change. Bob enhanced the team's skills with new technologies, agile methodologies, and process efficiencies to allow them to focus on modernizing the company and bring digital capabilities to operations. Before working for Estes, Bob was the IT Director at Performance Food Group and an IT Director at VMS, Inc.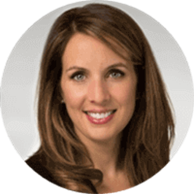 Susan Jacobs: Chief Marketing Officer
Susan is an accomplished marketing leader with proven experience in driving global turnarounds through evidence-based commercial innovation, customer experience, and national advertising. Most recently, she served as Senior Vice President of Marketing for a late-stage insurance technology startup, where she successfully built and scaled the Marketing department to drive brand awareness and loyalty. Throughout her career, Susan has built a successful track record in creating industry-leading marketing strategies that enable brand growth and profitability while also increasing relevancy and brand engagement.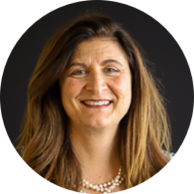 Lisa Goettel: SVP, Human Resources
Lisa Goettel is an accomplished senior executive who has an extensive background in developing, coaching, and leading teams. She has experience in developing and implementing core programs in performance management and human resources planning. Her career spans 20 years in consumer and retail industries. Most recently, Lisa was SVP at ServiceMaster, where she was responsible for all areas of HR, including talent management, compensation benefits, payroll, HRIS (Human Resources Information Systems), employee relations, and HR operations.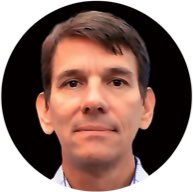 Lockwood Gray: SVP, Legal
Lockwood Gray is a tenured attorney with a wealth of experience in serving as a senior advisor and strategic business partner. Prior to joining PODS, Lockwood served as Counsel for GATX Corporation, from 2000 to 2004, providing legal advice and corporate governance on a wide variety of corporate, project and financial matters. Lockwood began his legal career at Annis, Mitchell, Cockey, Edwards & Roehn in 1994. He earned his JD in 1992 from Stetson University College of Law, his LLM from University of Florida - Fredric G. Levin College of Law in 1994 and his BA from the University of Florida in 1988.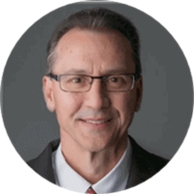 Rich Schwartz: SVP, Corporate Operations
Rich brings over 20 years of experience working in the transportation, trucking, and railroad industry. With expertise in Operations Management, Freight, Sales, Air Freight, and Warehouse Operations and a track record of improving operational processes and corporate optimization, Rich most recently served as VP, Engineering and Corporate Operations for Estes Express Lines. In this role, he managed the overall network capacity, freight flow optimization, and technology implementation to support process automation and standardization. Prior to Estes, Rich served as Executive Vice President at Lakeville Motor Express.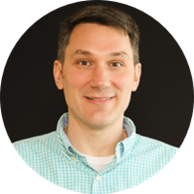 Jeff Concannon: SVP, Enterprise
Almost a decade ago, Jeff began his career with PODS as an Assistant Controller and has progressed at the company throughout his tenure. Jeff has made significant contributions to the PODS business model and is a prime example of the PODS values and mission. His strong financial acumen and expertise is valued by his peers and the PODS franchisee community. Before joining PODS, Jeff held leadership positions in accounting/auditing with several organizations, including Teradyne and Deloitte & Touche.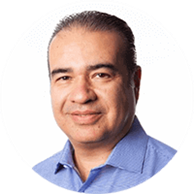 Salvador Salazar: SVP, Sales and Service
Sal is an accomplished customer service and operational leader with a successful track record of defining and implementing operations strategies, structure, and processes that drive efficiency and profitability. Most recently, Sal served as SVP, Operations and before that as SVP Chief Quality and Customer Officer for The Hertz Corporation, leading global teams focused on providing superior customer service while delivering solutions supporting a complex and diverse portfolio of assets and ensuring efficient operations. Prior to Hertz, Sal served as Regional VP, Caribbean and Latin America/NA Operations for Convergys.
Let's Get Started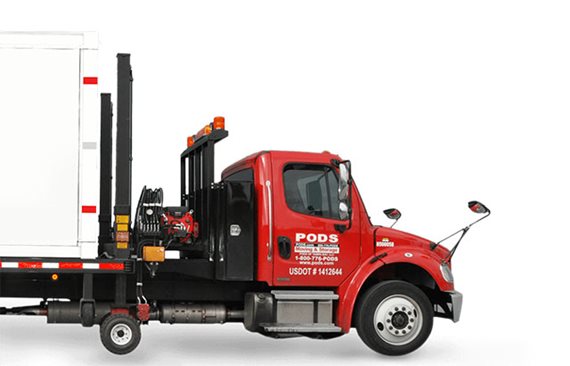 Choose the service you need