Take advantage of our limited time offer. Enter promo code HOLIDAY25 to save up to 25%.
See offer details
.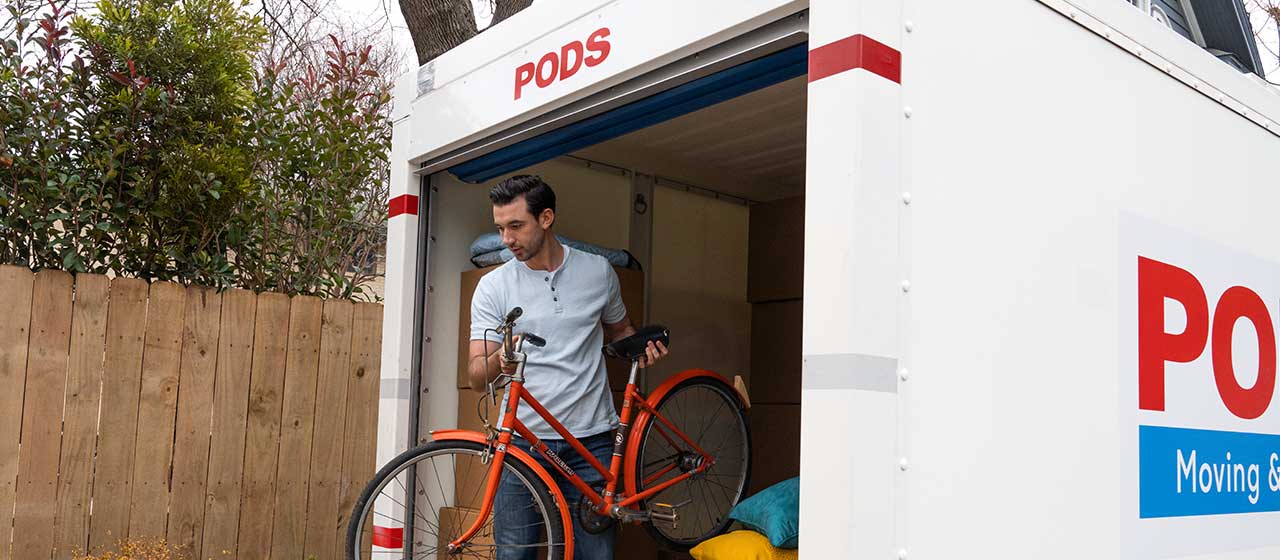 Storage units right in your driveway
With PODS at-home storage, you get easy access to your stuff and full, personalized support from our team of moving and storage experts.
This may take up to 30 seconds.
We're searching over 200,000 containers to find you the best price.
Secure, Convenient Storage Containers for Rent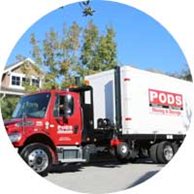 Skip the driving
You've got enough going on. We deliver your container to you, so you don't have to worry about renting a truck or making Saturday cross-town treks schlepping your stuff to a self-storage facility. How convenient is that?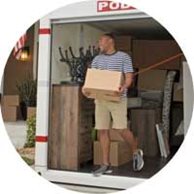 Get anytime access
Having a PODS outdoor storage unit in your driveway means you get 24/7 access to your stuff so it's always just steps away whenever you need it.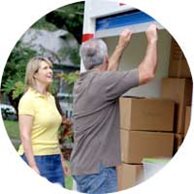 Keep your stuff secure
Protecting your things is important to us. Your container is sturdy, steel-framed, and weather-resistant to safeguard your belongings from the elements. Besides keeping the storage unit on your own property, you own the lock and key, so you control any access.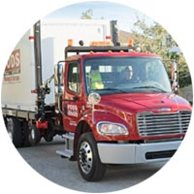 Stay flexible
Need to keep your storage unit longer than you planned? No problem. Want to move your container to a secure PODS facility? We'll pick it up when it's convenient for you.
Watch Now: The Perfect Remodeling Storage Solution
How PODS On-Site Storage Units Works
Find Your Fit: How Big Are PODS Storage Containers?
Large Container 16-Foot
Ideal for a 2-bedroom home, or up to 1,200 sq. ft.***
About the length of a standard parking spot
Comparable to a 10'x15' storage unit or a 20' truck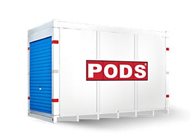 Medium Container 12-Foot
Perfect for a 1-bedroom home, or a 500-800 sq. ft. space***
Great for packing away things from 2 or 3 rooms
Compare to a 10'x10' storage unit or 15' truck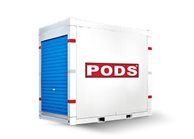 Small Container 8-Foot
Great for a studio or room of 500 sq. ft. or less***
A popular choice for college students
Comparable to a 5'x10' storage unit or 10' truck
When to Store With PODS vs. a Self-Storage Unit@Model.Title.HeadingType>
Remodeling and renovations
Got a home remodeling project coming up? A PODS on-site unit is perfect for keeping things out of the way while keeping them close and easily accessible 24/7.
During your move
Are you storing as part of a move? You've come to the right people. We can move your container to your next address, whether it's down the street or on the other side of the country. You only load and unload once, and because there's no time limit, there's no need to rush.
Extend your garage
Need a little extra room? No problem. Make space for that side project with extra storage. Our containers are convenient, whether you're having a really, really big garage sale, or just need extra workshop space to build a new porch swing ... and a new porch for it.
Declutter and stay organized
Need a little help containing the chaos? Your PODS personal storage team is here for you. On-site storage units can help you create the space you need to keep your stuff organized during times of transition — whether you're making room for a new family member, helping Mom get ready for her estate sale, or gearing up for a move — so you can stress less.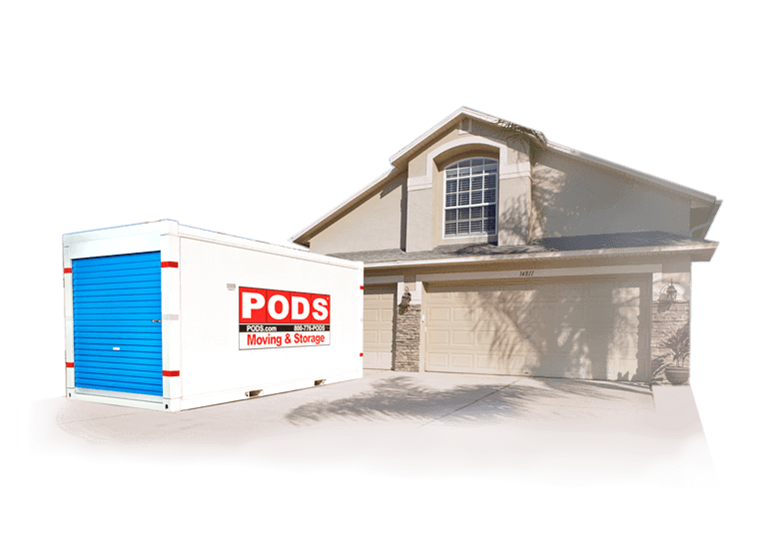 What to Expect When You're Storing at Home
Want to take a closer look at PODS home storage? Our guide takes you through the entire process:
Planning space for the container
Getting an online quote and reserving
How delivery and pick-up work
Smart loading strategies
Convenient Storage Center options
See step-by-step on-site storage guide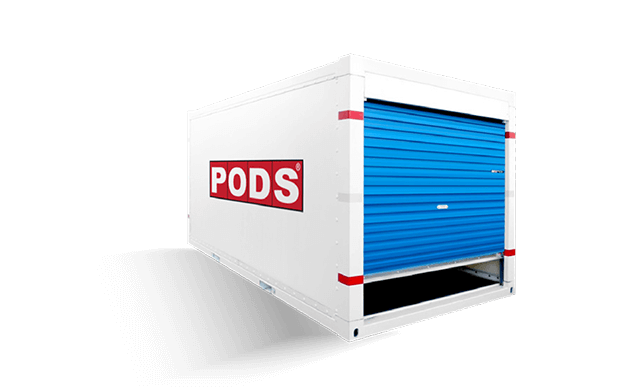 Storage Solutions for Your Business
Look to PODS to support your business with flexible storage solutions. Explore our container sizes to find the right combination for your project.
Commercial storage solutions
What Our Customers Are Saying
"The convenience was amazing. It provided us onsite storage for staging our house for sale as well as storage and transportation to our new home."
"PODS' on-site storage was a life saver. I would recommend it and use them again."
"What I liked best is the flexibility and the kind personalities of the men who did the deliveries and pickups. They were fabulous and I love portable storage."
Got Questions About On-Site Storage? We've Got Answers.@Model.Title.HeadingType>
Let's Get Started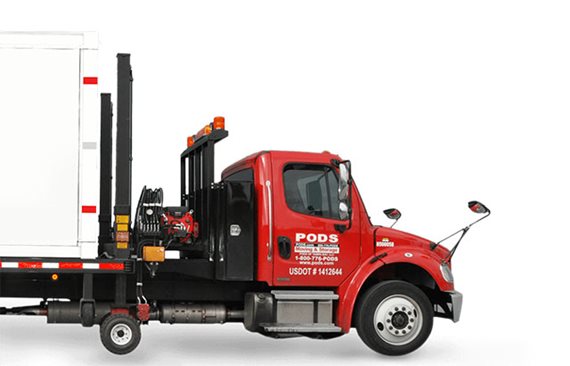 Choose the service you need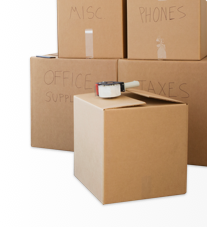 *Compared to pricing on the phone with our Customer Care Team. Price varies by market and is subject to change.
**Limited service areas may apply. Please call PODS for service availability.
***Container sizes are for guidance only and may vary slightly. Dimensions are based on exterior measurements.