Take advantage of our limited time offer. Enter promo code HOLIDAY25 to save up to 25%.
See offer details
.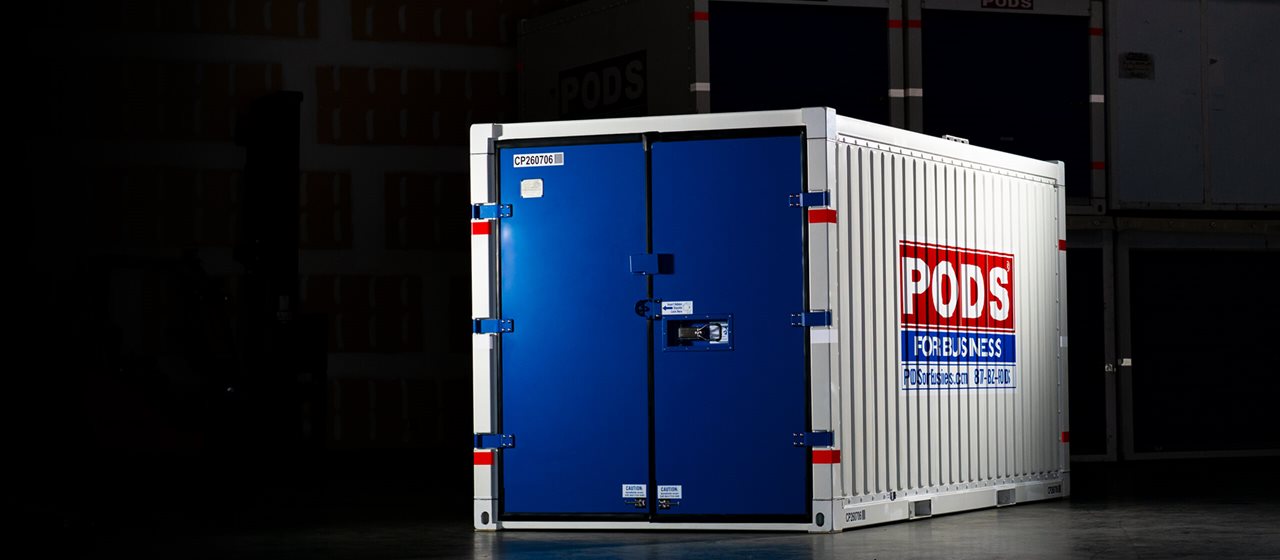 The PODS All-Steel Container
Our strongest on-site storage solution. Give us a call today to get a quick quote.
New All-Steel Commercial Storage Container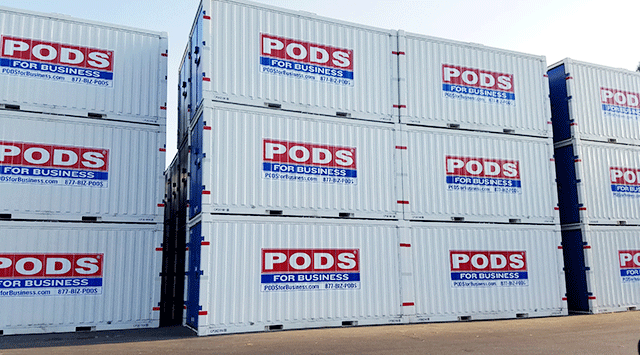 16 foot All-Steel Commercial Storage Container
All of our storage containers are designed to provide smart, sturdy, secure storage. But the PODS 16' All-Steel Commercial Container is smarter, sturdier, and more secure, with thoughtful features, corrugated steel construction, and triple-locking doors.
Container specs b
y the numbers:
16' x 8' x 8' exterior dimensions
827' cubic feet of space
10,000 lb (4.54 ton) weight capacity
Utilizing the All-Steel Commercial Container
The PODS 16' All-Steel Commercial Container is perfect for storing:
Inventory, fixtures, and seasonal merchandise
Restaurant, office, or hotel furniture
Medical equipment and excess supplies
Construction tools, hardware, and materials
Restoration and remodeling equipment
Designed with Features to Make Your Life Easier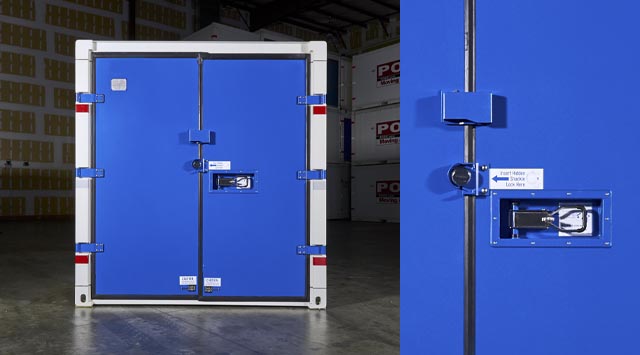 Three High-Security Locking Options
The PODS All-Steel Commercial Container is built with three locks to add additional layers of protection against theft and exposure to outdoor elements.

Handle Release Lock
Steadfast, easy-to-access security
Hidden Shackle Lock
Discreet, backup protection
Heavy-Duty Security Box for Standard Padlock
Enclosed lock that resists tampering
Assembled Smarter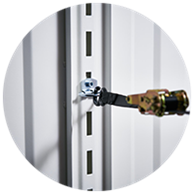 Superior Cargo Control
E-track and fixed D-rings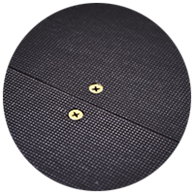 Non-slip, Stronger Flooring
Waterproof top and bottom coating with a non-slip surface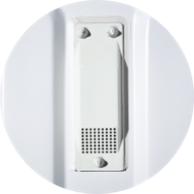 Condensation Control
Features back wall vents & anti-condensation ceiling coating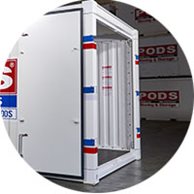 Ground Level Loading
Built with a low step design for accessibility when placed
Built Sturdier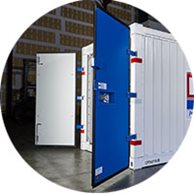 Easy-Open Swing Doors
Full height double doors fitted with high-grade locks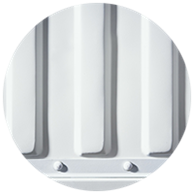 Strong, Steel Container Walls
High tensile steel that is three times stronger than traditional steel panels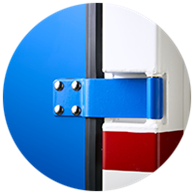 Pry-Resistant Hinges
Industrial heavy-duty steel with inset design for pry resistance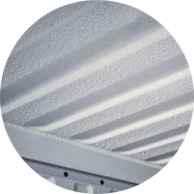 High-Strength Corrugated Roof
Composed of high tensile corrugated steel
The PODS 16' All-Steel Commercial Container is exclusively available to business customers to provide secure storage solutions and support unique industry needs.
Call today for pricing and information.