Take advantage of our limited time offer. Enter promo code HOLIDAY25 to save up to 25%.
See offer details
.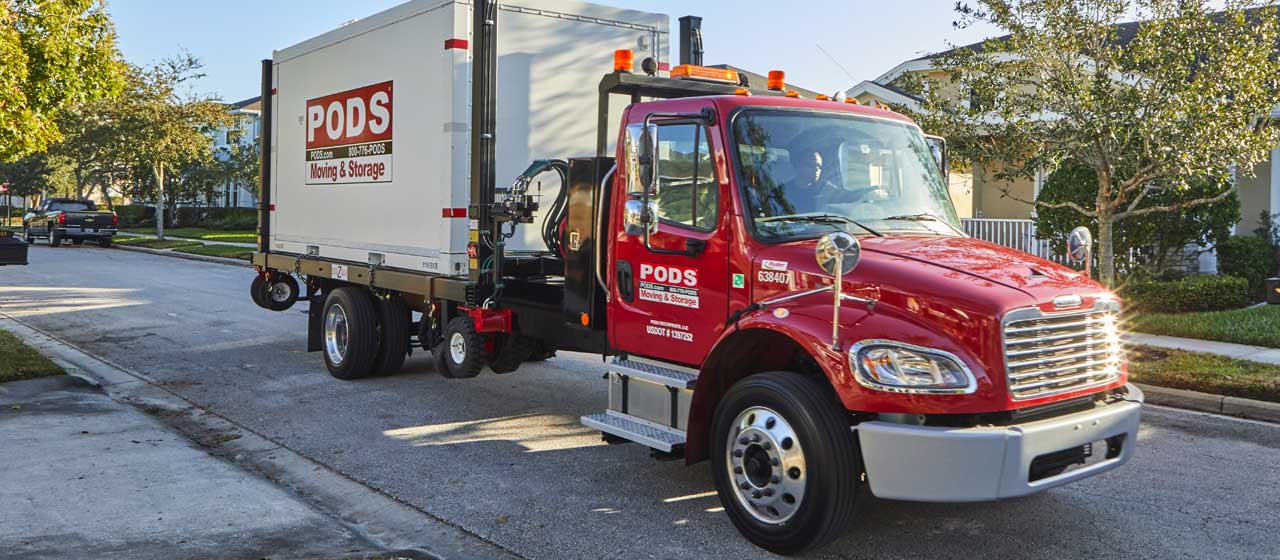 Commercial Moving Services for Businesses
Trust PODS commercial moving services for your business moves, corporate relocations, franchise expansions, and other moving demands — whether they are across town, state or country.
Commercial Moving Solutions on Your Call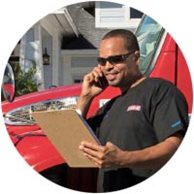 We Drive for You
Instead of renting moving trucks for your company and sitting behind the wheel, look to the PODS fleet of trucks and team of trained drivers to transport your goods. Unlike other commercial moving companies, we take care of the driving* so you can stress less about the open road and focus more on running your business.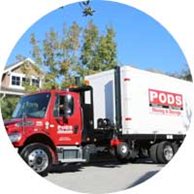 Local Moving
PODS delivers container wherever requested for packing and will drive them to a nearby location exactly on your schedule — with time included for unloading. Additionally, we offer City Services in select urban areas to manage the hassle of permits, parking, and municipal regulations on your behalf.
Long-Distance Moving
If moving items across the state or the country, our storage containers and capable drivers are ready to perform. We accommodate schedules for pick-ups and delivery dates nearly anywhere in the United States with security for your valuables, valuable cargo, and important equipment during your
long-distance move
.
PODS Moving Container Options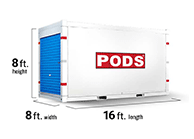 16' Storage Container
Comparable to a 10'x15' storage unit or a 20' truck
Exterior dimensions: 16' x 8' x 8'
Cubic feet of space: 827'
Ideal for substantial loads and large-scale moving logistics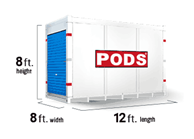 12' Storage Container
Comparable to a 10'x10' storage unit or 15' truck
Exterior dimensions: 12' x 8' x 8'
Cubic feet of space: 689'
Suitable storage during remodels or holding excess inventory
8' Storage Container
Comparable to a 5'x10' storage unit or 10' truck*
Exterior dimensions: 8' x 7' x 8'**
Up to 402 cubic ft. of usable space
A popular choice for portable storage space
* Suggested container sizes are for guidance only. Larger items and how efficiently containers are loaded can significantly impact the size and quantity of containers you'll need.

** Dimensions are based on exterior measurements. Container sizes may vary slightly. Some earlier 8 ft models in PODS fleet are 7'2" x 7'3" x 8'4"
Container Moving Designed with Business in Mind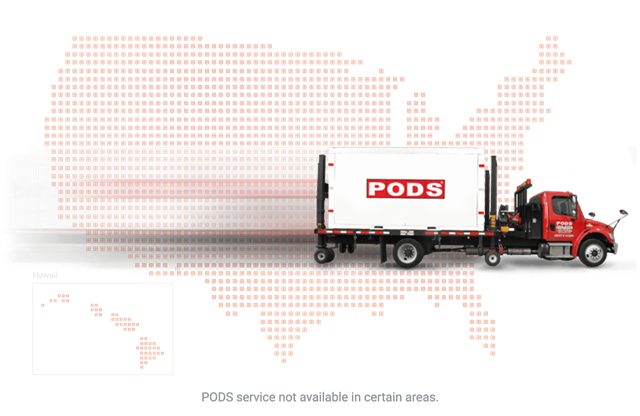 Experienced in Commercial Moves
PODS commercial moving is perfect for:
Corporate relocation
Franchise rollouts
Inventory exchanges
Disaster recovery and relief
Restoration and renovation projects
Housing and Urban Development programs
Moving materials between jobsites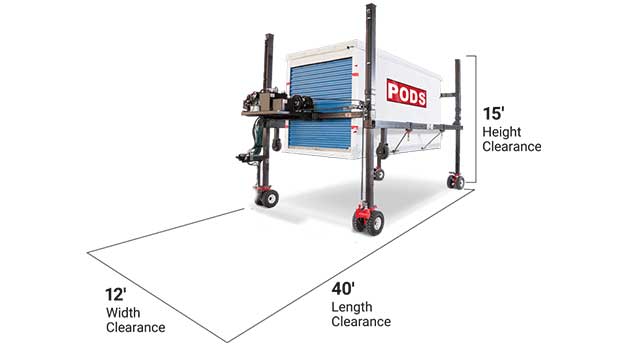 PODS Level Loading Moving Technology
PODZILLA, our state-of-the-art lifting system, is designed to load and unload
storage containers
while keeping them level to minimize potential damage to stored contents from shifting -- which is why we have a damage claims rate that is 10 times less than the moving company industry average. PODZILLA requires the minimum dimensions to place a container:
12' width clearance
15' height clearance
40' length clearance
Three More Reasons to Move with PODS
We understand how chaotic moving can be, and that's why we're flexible with timelines—even if there's a last-minute change. It's just one of the ways our dependable logistics team can make your life easier.
Choose the size that works for you
With a range of PODS container sizes to choose from, you can store and ship your belongings with ease. No matter which one you choose, you'll enjoy exceptional security, ground-level loading, and sturdy construction.
Long-distance specialists
Longer journeys require even more planning, but not with PODS. Our drivers readily accommodate schedules for pick-up and delivery dates nearly anywhere in the United States, and our trucks are outfitted to secure your cargo.
Get a Quote for PODS Business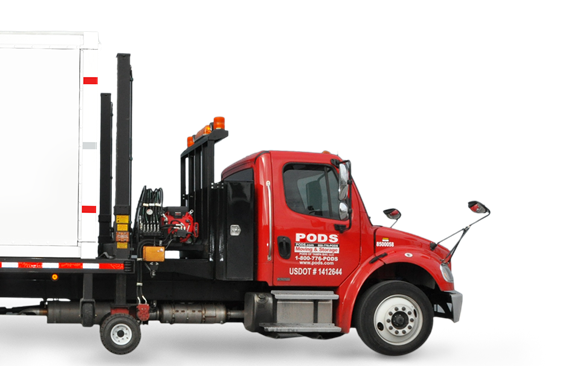 Choose the service you need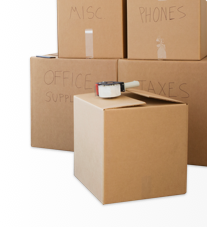 *PODS arranges for independent third-party motor carriers to transport containers long-distance between PODS' service locations.