Take advantage of our limited time offer. Enter promo code HOLIDAY25 to save up to 25%.
See offer details
.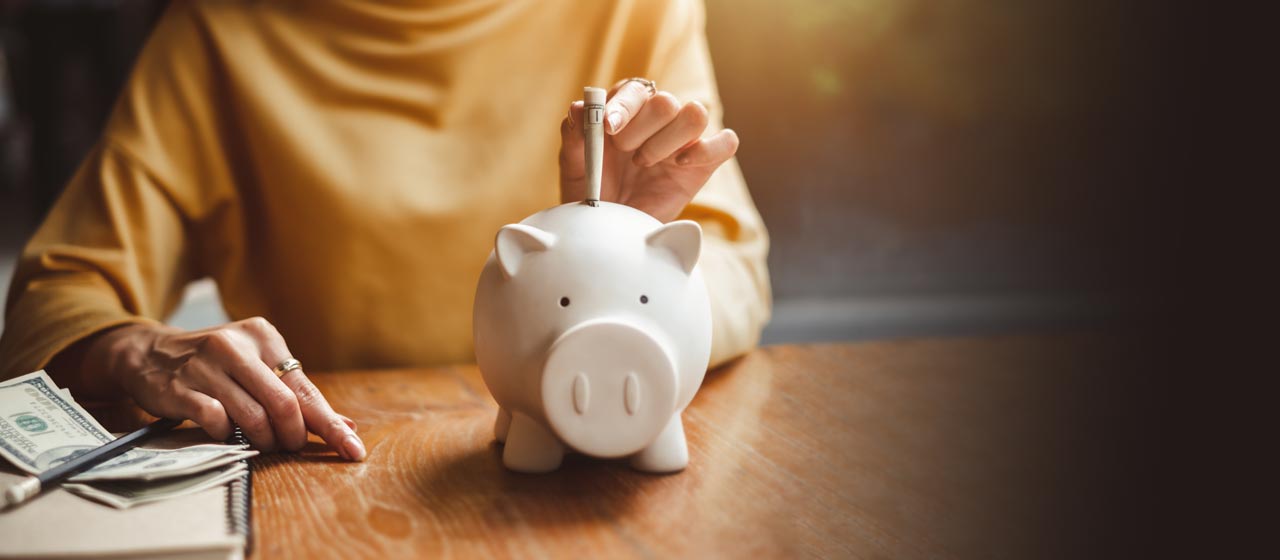 Explore moving loans with Acorn Finance
Acorn Finance matches you with financing offers from top lenders that meet your unique needs, so you can make your move more manageable. Acorn Finance promotes:
Pre-qualifying won't affect your credit score.
Receive funding in as little as 24 hours.
Enjoy no prepayment penalties.
How it works@Model.Title.HeadingType>
Pay for your move through a moving loan from Acorn Finance's marketplace of lenders, while you keep your cash for unexpected expenses.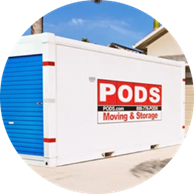 Book your PODS container
Reserve now, pay later with no risk. Book your container with PODS by providing us your credit card number, then see if you're pre-approved for a financing option through Acorn Finance.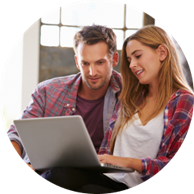 Find your loan
Answer a minute's worth of questions to see your pre-qualified offers from Acorn Finance's lending marketplace. Whether term or APR is most important to you, you can choose your favorite and apply directly with the lender.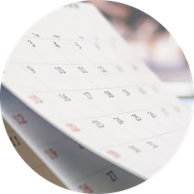 Pay the way you want
If you're approved for a moving loan through a lender from Acorn Finance, use your funds to pay off the credit card being used for your move. Pay your lender monthly, or you can pay off your loan at any time, with no pre-payment penalty.
See how financing through Acorn Finance can help with your move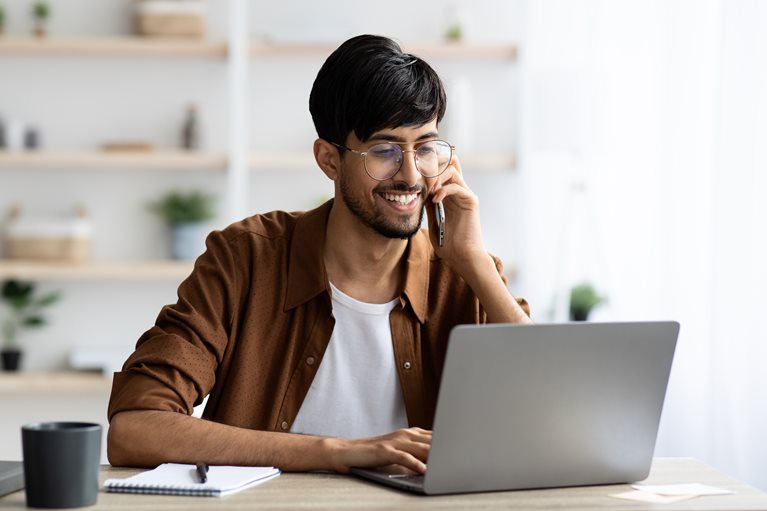 A personal loan through Acorn Finance can help you afford to move when you need it most
Emergencies pop-up unexpectedly all the time without much notice and figuring out how to pay for them adds to the stress. A personal loan through Acorn Finance can help you afford the unexpected, to help make your move more manageable. Checking your options doesn't impact your credit score, so there's no risk in seeing if you qualify.
Check Your Offers Through Acorn Finance Now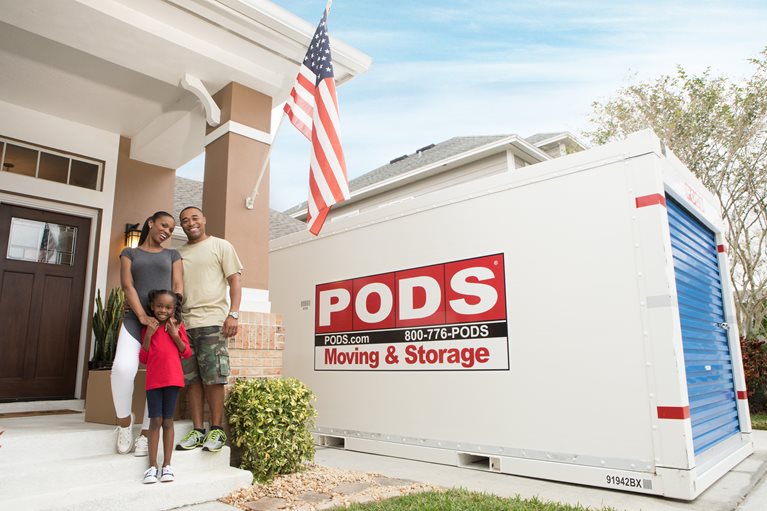 Paying for a relocation has never been so easy
Whether you're headed for your next post or your next position, you can use a loan facilitated by Acorn Finance to pay for your expenses while you wait for your moving costs to be reimbursed. Don't sacrifice your savings up front and see if you qualify for a personal loan with Acorn Finance.
Check Your Offers Through Acorn Finance Now
Frequently asked questions
Who is Acorn Finance?
Acorn Finance is an online marketplace where the nation's top lenders compete to pre-qualify you for fixed-rate custom loan options in 60 seconds. Their initial soft credit inquiry means your credit score won't be impacted when you check for offers.
Why use Acorn Finance?
We want to make it easy for you to find competitive financing to make your projects, expenses and purchases more manageable. With Acorn Finance, you can choose the loan option that works best for you without having to spend a lot of time researching, chasing applications, or wondering if you could have found better terms somewhere else.
What types of lending are available through Acorn Finance?
Depending on the lender that fits you best, you may be offered a personal loan or personal line of credit.

A personal loan lets you borrow money now and pay it back over time with fixed monthly payments. Personal loans have fixed rates of interest and typically have terms ranging from 2 to 12 years. They may be unsecured (no collateral) or secured (collateral required).

A personal line of credit allows you to borrow at any time based on a preset limit. As long as your account is open and your credit remains in good standing, you can borrow up to the maximum amount and pay interest only on the amount you actually borrow.
How much can be borrowed via Acorn Finance?
Acorn Finance's network of lenders offers loans from $1,000 to $100,000 for qualified borrowers.
What terms are available through Acorn Finance?
Applicants with excellent credit may be eligible for competitive rates and extended repayment terms of up to 12 years.
What can the funds be used for?
Anything. For instance, your purchase with PODS.
How long does it take to get approved by Acorn Finance?
Qualified applicants can be approved quickly during business hours and may receive their funds as soon as within 1 business day.
Are there any fees?
Acorn Finance's lenders charge no penalties for early repayment, and no processing fees on loans of more than $40,000. If you borrow less than $40,000, some lenders may charge an origination fee between 1-6%. You'll see no-fee options clearly highlighted on your offers pages, so you can make a fully informed choice.
Can a co-borrower be included?
Yes. Co-borrowers are encouraged to apply, and can be added immediately after the initial applicant submits their information.
Does Acorn Finance cover all 50 states?
What is a moving loan?
Picking up your entire life and moving it to your new home - close proximity or not - is time-consuming and expensive. It can feel like a complicated logistical puzzle, from packing up your belongings to schlepping everything into a new home. Hiring help, taking time off work, and storage are often involved with a move. Not to mention the down payment or deposit you had to put down on the new place. Cash flow might be tight, but that's where a moving loan can come in handy.

A moving loan is a type of unsecured personal loan specifically designed to help people cover the costs associated with moving. These costs can include hiring professional movers, purchasing packing supplies, and paying for temporary housing while you're in between homes.
A moving loan can be used for any type of relocation or transition, including military moves, job transfers, college campus living, and more. Since it's an unsecured loan, you won't need any collateral or down payment to get the loan. Instead, the application and approval process will be based on your creditworthiness. Most lenders will fund the loan as a lump sum that is to be repaid in fixed monthly installments over a predetermined period. The downside is the interest and fees that can come along with financing. Should you opt for a moving loan, compare offers from reputable lenders.
Another way to help offset the cost of moving is to allow yourself more time to move. You may be wondering how to do that without spending even more money. The answer? PODS. We'll drop a shipping container off, you take your time to load it, and when ready, we'll pick it up and move it where it needs to go. Because life is full of surprises, we make moving flexible (and affordable too).
What is a relocation loan?
A short-term relocation loan helps you pay for the cost of moving your personal possessions to a new home. Typically, a relocation loan is structured as an unsecured loan, so it'll be based on your creditworthiness. A relocation loan and a moving loan can be used interchangeably, but a relocation loan is usually of a higher amount. Whether you're moving across town or across the country, PODS can help. From storage to a full-service moving team, tell us your plan, and we'll help simplify it. Because we can offer you a quote for packing and moving belongings, one phone call and you can understand the costs associated. When ready, you can search for a relocation loan to help.
As you prepare to budget for a move, here are some of the things you should consider:
Hiring professional movers: The national average cost of hiring movers is about $1,400 but can depend on the distance of your move and how much you have to move. This cost can be more than some households can afford, making a relocation loan a valuable financial tool.
Packing materials: You can use a relocation loan for items like boxes, tape, and bubble wrap to get your materials ready to move. These may sound like small items but trust us, they can add up fast.
Transportation costs: From airfare to gas, getting from your old home to your new home can be costly.
Storage fees: From temporary storage to long-term storage, storage fees are applicable when we talk about moving. With PODS, you can get storage brought to you and organize your things at your leisure.
Hotel rooms: While you're waiting for everything else to get settled at home, you might need to stay in a hotel. Being away from home comes with other costs, like eating out, all of which add up.
Do you offer moving loans for bad credit?
You could still qualify for a moving loan if you have bad credit. Acorn Finance is a company that offers a platform that allows you to compare moving loan offers personalized for your unique needs. To get started, book your PODS container. Next, find your loan at Acorn Finance.
While you could get a loan with bad credit, it may take more effort and cost more money. The best thing you can do is boost your credit score before applying, but time does not always allow that option. The second best thing you can do is shop lenders and closely monitor total loan costs.
Can I get a loan for moving expenses?
In life, sometimes we have to get creative, especially when it comes to finances. Moving can definitely strain cash flow and cause stress, but there are ways to make moving more enjoyable. Moving loans are available for qualified borrowers and can be used for expenses ranging from living expenses, travel expenses, storage, moving supplies, and more.
Do you offer relocation loans for bad credit?
Bad credit is generally classified as scores below 600. Most lenders have minimum lending requirements you'll need to meet to qualify for a relocation loan, and as you may be aware, one of those requirements is usually a credit score. You can try to qualify for a relocation loan with bad credit, but it might not be the best option. If possible, boost your credit score or apply with a cosigner. Learn more about moving and relocation loans.
Can I get a personal loan for moving?
A personal loan is a great way to fund unexpected expenses, like moving costs. One of the great things about personal loans is that they are generally easy to get and widely available from different lenders, giving you several options to compare and find competitive rates. Plus, most do not have prepayment penalties, so you can repay them early to save money.
Do you offer no credit check moving loans?
When you're pre-qualifying for a moving loan, the lender will most likely require a soft credit check which typically don't impact your credit score. But eventually, should you choose to accept the loan offer, the lender will usually need to do a hard credit check. While some types of loans do not require a credit check, these are usually rather costly and restrictive. A hard credit pull can temporarily impact your credit score, as can taking out a loan, but with on-time payments you can boost your credit score - sometimes even higher than where you started.
Do you offer loans for moving out of state?
Moving out of state is one of the most expensive types of move you can go through. The national average for long-distance moves is between $2,400 and $5,700, making it a costly expense for many people. With out-of-state moves costing more, a personal loan to help cover expenses can really benefit those who don't have the immediate funds to afford their moving costs.

One way to cut back on costs and find convenience and flexibility in your move is by utilizing PODS. Whether you're moving across town or across the country, our at-home storage solution gives you the flexibility you need to pack and move on your own time. We'll deliver your container, and when you're ready, come pick it up and deliver it to your final destination. Full service and flexibility, the ultimate moving combo.

Who offers the best moving loans?
Finding the best moving loan will depend on your financial situation and how much you need to borrow. The first step is to get pre-qualified for a moving loan so you can review your offers and find the best offer for your financial situation. While you may be stressed for time and stressed in general, invest time into choosing the right loan and lender for your situation. Set yourself up for success, not just during the move but after too.

Can I get a loan to help me move?
If moving costs catch you off guard, you're not alone. The cost of moving can add up to thousands of dollars, making it an added stress and expense on top of the actual move. A personal loan, also known as a moving loan, is one way to help you quickly get the funds you need to pay for your move and settle into your new home quickly. While you can use a credit card, you might regret that. Moving loans often come with fixed repayment terms, thus meaning you'll pay a fixed amount with interest for a predetermined period. No surprises. This makes for easy management.
Let's Get Started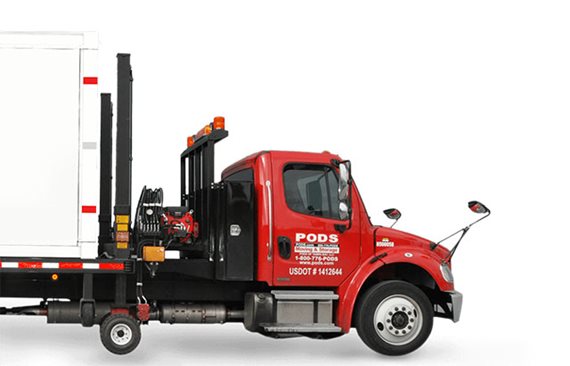 Choose the service you need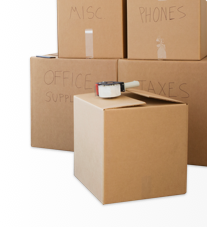 *PODS is not an agent, broker, advisor or lender. Acorn Finance is independently owned and operated and has no affiliation with PODS. PODS makes no representations or warranties related to any financial terms of your loan, including any interest rate, fees, and any other charges and assumes no liability or responsibility to you or any third party related to your loan.