Take advantage of our limited time offer. Enter promo code HOLIDAY25 to save up to 25%.
See offer details
.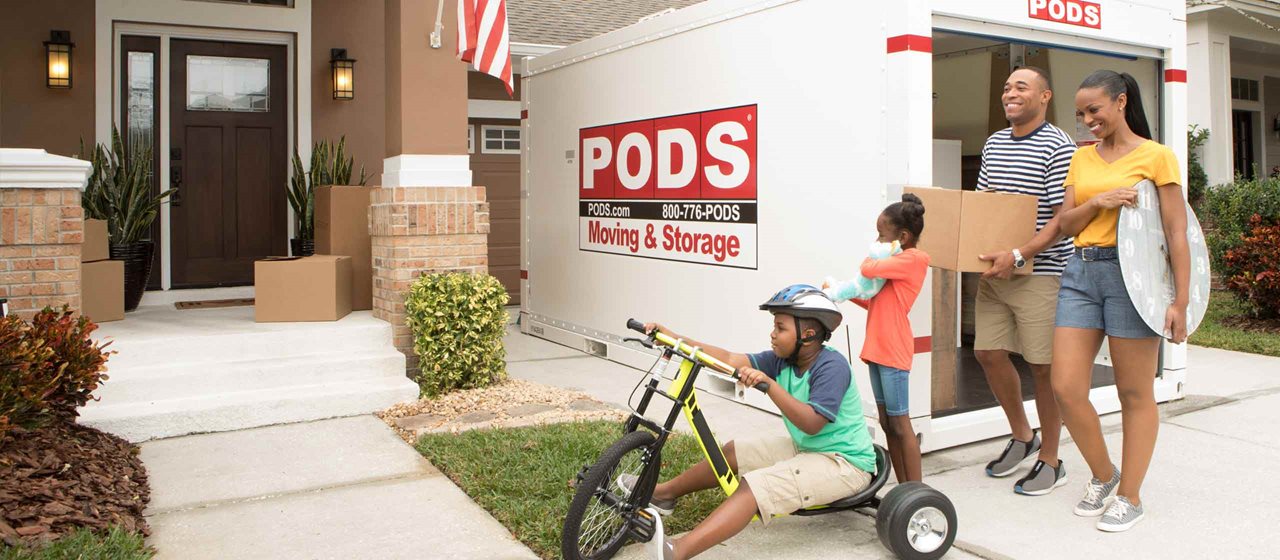 Frequently Asked Questions
Everything Else
Everything Else
Is PODS in the UK?
PODS offers moving and storage solutions in the United Kingdom. Click here to learn more.
Is PODS in Canada?
Yes, we have PODS Storage Centers in Alberta, British Columbia, Manitoba, Nova Scotia, Ontario, and Quebec. Click here to learn more about moving and storing in Canada.
How is PODS different from other moving and storage options?
PODS is different than other moving options because we bring the container to you and deliver it with our level-loading PODZilla. PODS allows you to load and unload at your own pace. Once loaded, your container can be stored at your home or business or in one of our secure Storage Centers.
What Countries does PODS service?
PODS currently has locations in the United States, Canada, Australia and the United Kingdom.
I don't know yet where I'm moving. How can PODS help me?
PODS provides services in most major areas. If you aren't sure of your final destination, you can keep your container at one of secure Storage Centers until you're ready to move. Your container is easily accessible, and you may visit as often as you need to access your belongings at no cost.
What does PODS stand for?
PODS stands for Portable On Demand Storage.
PODS created the concept of portable storage in 1998. Since then, we've made more than 700,000 long-distance moves, exceeded 3 million deliveries and have more than 170,000. PODS containers in service the US, Canada, Australia and the UK. We're your trusted source and your best choice for storing and moving.
I'm remodeling - is PODS a good fit?
Great! PODS sounds like a perfect option for you! PODS containers can be delivered to your home and can be loaded at your leisure. The containers can remain onsite or be stored in a local PODS storage center.
How do I write a review for PODS?
We appreciate your feedback and we're always working to improve the overall customer experience. Your feedback can be shared via a customer experience survey which is emailed after phone interactions and/or after your container has been returned to PODS. Be on the lookout for an email survey invitation to provide your valuable feedback!
What are your Sales & Service Center Hours of Operation?
You can reach our dedicated Sales & Service center at 877-770-PODS (7637).
The hours of operation are: Monday to Saturday from 8:00 AM to 10:00 PM Eastern Time Sunday 9:00 AM to 8:00 PM Eastern Time
Existing customer? Manage your account online. You will also be able to chat with our Associates once you log into your account. (Chat icon will be visible if an Associate is available)
Are Storage Centers climate controlled?
With PODS, the storage comes right to you. But rest assured, should you choose to keep your things at one of our Storage Centers, they'll receive the best and most secure treatment available. PODS Storage Centers are clean, safe and dry and many are climate controlled. PODS has hundreds of convenient and safe locations across the country.
You can get a fast, free and competitive price quote online or by calling us at (877) 776-7637.
Can I leave boxes or trash in the Container when I'm finished?
All belongings and debris must be removed from the PODS container before your final pickup. PODS may assess a cleaning fee if items are left in the Container after the final pickup.
What are PODS Storage Center hours?
In most locations, PODS Storage Center hours are between 8 am to 3 pm, 6 days per week. All locations are closed on Sunday.

Our Call Center Hours of Operation are :
Monday to Saturday from 8:00 AM to 10:00 PM Eastern Time
Sunday from 9:00 AM to 8:00 PM Eastern Time
How safe will my belongings be?
Only you have the key to your PODS container. PODS Storage Centers feature sophisticated security systems. PODS delivery trucks are equipped with a revolutionary lift system that minimizes the shift of contents while in transit. PODS offers a content protection program.
Is PODS hiring?
You can view open positions here.
Is PODS in Australia?
Yes, click here to learn more about PODS in Australia.
Where are the PODS containers stored when they are loaded?
Your container can be kept at your location for as long as you need or we can store your container in one of our local, secure Storage Centers until you need it.
How do I get my weight ticket full or empty?
In order to have your weight ticket sent to you, please chat with an agent and they can capture the best contact information to forward these to you.
Who should I contact for a new partnership opportunity?
How will a partnership with PODS benefit my company?
With 25 years of experience and over 6 million successful moves, PODS understands that every customer has a unique moving & storage experience. Partnering with PODS will provide your audience with a unique perk, while your company receives customizable marketing support to generate exposure. To learn more, visit https://www.pods.com/partners/partnership-submission
What companies are PODS currently partnered with?
We are currently partnered with both large and small companies to provide the best moving experience to their audience.

How will I know if PODS is available to my audience?
Let's Get Started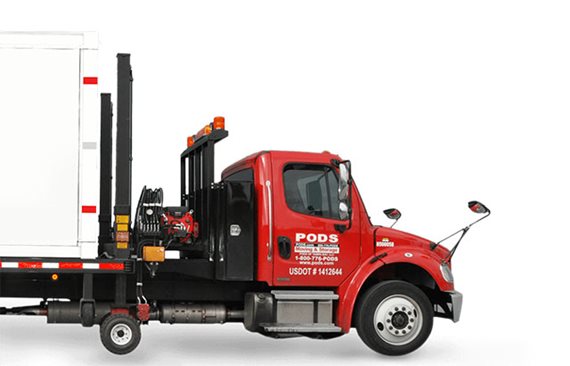 Choose the service you need