Take advantage of our limited time offer. Enter promo code HOLIDAY25 to save up to 25%.
See offer details
.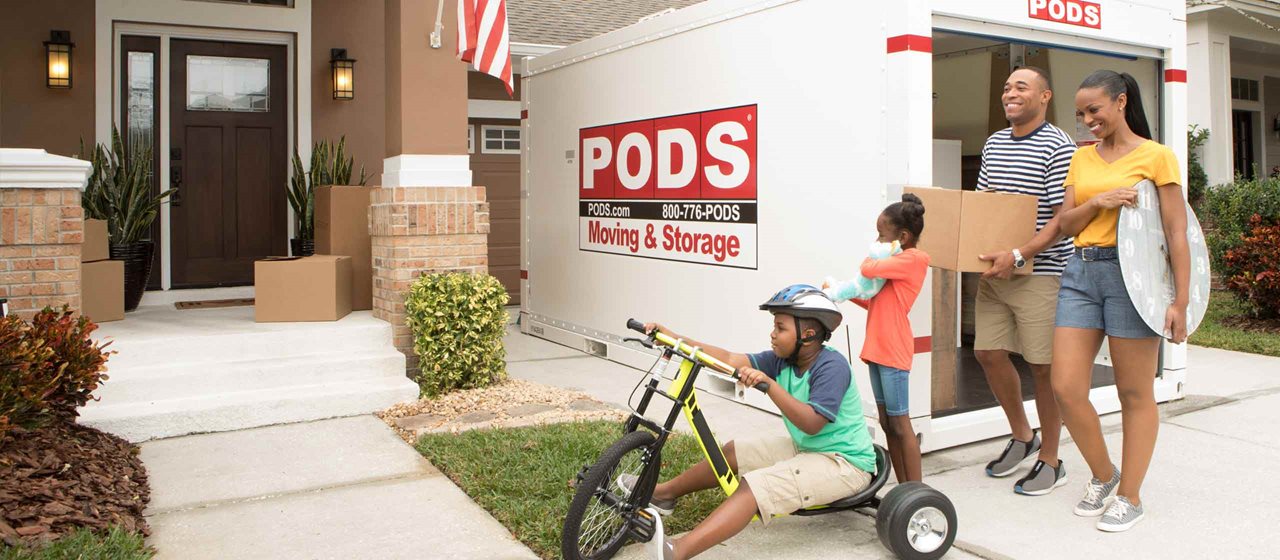 Frequently Asked Questions
Pricing and Billing
Pricing and Billing
If I rent for one month but need longer is that OK?
You can keep your container for as long as you need it. You'll be billed monthly until your container is emptied and returned.
Service dates are subject to availability. Therefore, advance notice is required.
If I cancel, do I get my money back?
A refund may be issued depending on when the order is canceled. Please call (800) 776-PODS to cancel your order. Visit pods.com/cancel to view our full cancellation policy.
How long do I have to load or unload the container?
PODS offers monthly rentals so you to pack and unload at your own pace. Your billing cycle will begin the day the container is delivered to you and continues through the next 30 days.
When will I be charged for my move?
Local orders:
The billing for your Local move will be charged 1 day before your Initial Delivery or Re-Delivery service date. Your monthly rental charges will be billed on your anniversary date.
Long Distance orders:
The billing for your long-distance move will be divided as follows:

Initial delivery of your empty container and first month's recurring charges will be charged to your payment card one day before delivery. Recurring charges include the monthly rental of your container, Contents or Container Protection and other rental services like moving blankets.

Transportation of your container to your new city will be charged seven days before transit is scheduled to begin.

Redelivery of your full container will be billed one day before the service is performed. Redelivery includes services like moving your full container to your new location or bring your full container back to you from our Storage Center.

After the first month of using your container, you'll be charged on the anniversary date of when your empty container was delivered.
What is Autopay?
Your credit card is automatically charged when an invoice is due.
How do I get my account balance?
You can access your account online to retrieve a copy of your invoices. Once logged in, click the tab on the right portraying View My Invoices.
Can I put some of the charge on one credit card and the rest on another?
Yes. Please call our sales & service center for details.
How do I cancel my moving supply order?
In the event you need to cancel your order, you must notify us at 855-326-1490 by 3pm local time of item(s) destination, Monday through Friday or the following business day if order is placed on a weekend to avoid any charges.
To see our return policy regarding moving supplies that were shipped to you, please click here. For all return questions please call 855-326-1490.
Can I pay the driver directly by check or cash?
This method of payment is at our location manager's discretion. For approval, the order would need to be placed with an agent.
What day is my storage rent due?
PODS storage rent is due on the day the container is delivered and continues from the same date on a monthly billing cycle thereafter until you are finished using the container. We offer all major credit cards and automatic payment (Canada does not accept Discover or ACH as a method of payment) You can also access your account and make payments online.
How can I make a payment?
PODS accepts these major debit and credit cards: Visa, MasterCard, American Express and Discover. Certain locations may accept check, money order or cash for local moves. PODS' billing cycle begins on the day of initial delivery and continues to the same day the following month.
Does PODS offer any Military discounts?
Yes. When running your quote or calling to speak with an agent, please reference promo code MILT.
*Important: If you are active military and need empty and full weight tickets, please be sure to include these on your quote or advise the agent that you speak with that this will be a DITY move.*
I have a promo code
You can enter your promo code where it says "Promotional Code" on the online quote form. Promotional codes cannot be applied after the container has already been delivered initially.
What is the CVV2 number?
The CVV2 or CVC2 number is the 3 digit number on the back of your VISA®, MasterCard® and Discover® card. If you have an American Express® credit or debit card it is the 4 digit number on the front of the card.
What is the non-paved surface fee for?
The non-paved surface fee covers the additional cost of labor and materials incurred by PODS to place the PODS container on a non-paved surface such as gravel, dirt, grass, sand, brick, stones, and shells.
How can I set up automatic payment?
We can certainly assist you with that. Please chat with an associate after logging into your account and they will be glad to help you.
Does the credit card have to be in my name or in the same name as the ORDER?
You must be an authorized user of the credit card. We will need to speak to the card holder if it is not your card.
Let's Get Started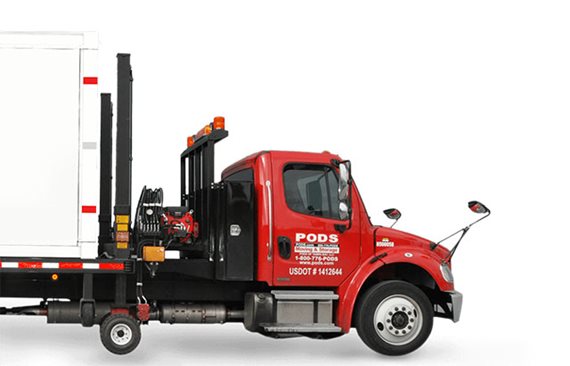 Choose the service you need